R.B. Dance is known as one of America's premier nautical artists and a master of technique. Robert B. Dance is also renowned for his landscapes, still lifes & botanical paintings. His realist paintings are in the collections of numerous museums as well as private and corporate collections throughout the world. An artist's artist, he also writes about his work in publications both here and abroad.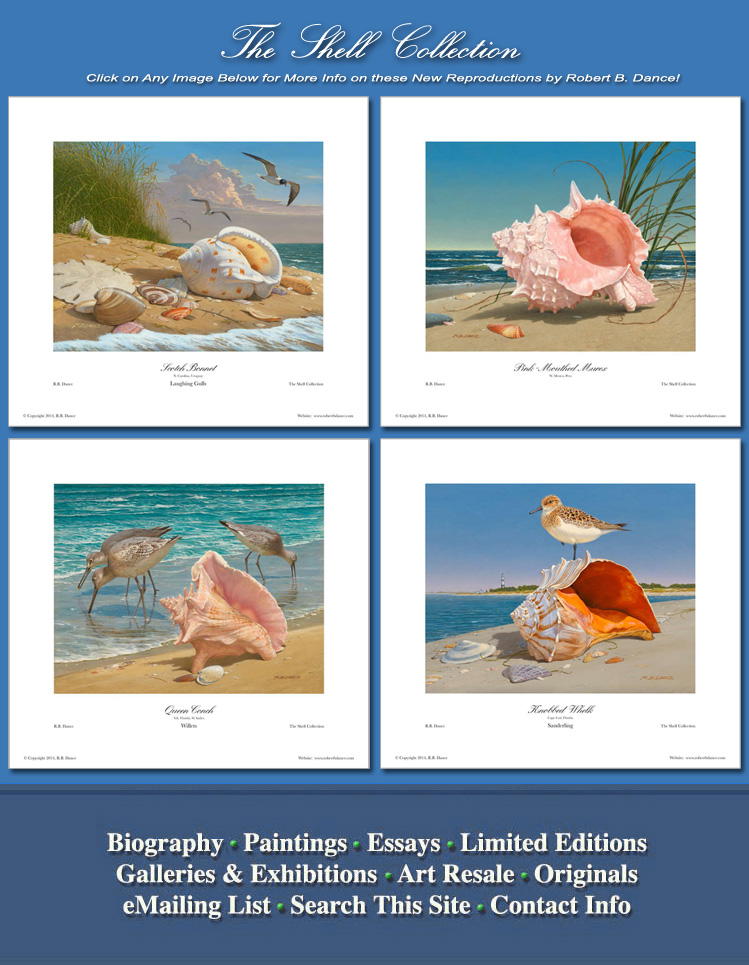 © 2015 by Robert B. Dance. All Rights Reserved.
The text, photos & artwork used in this web site are protected under U.S. Copyright Law and may not be used in any form,
in whole or in part, without express written permission of Robert B. Dance.